THANK YOU FOR YOUR HELP!
My _______ is running a fundraiser to raise money for __________.
My goal is to sell __ items in the next 59 minutes!
Can you help me reach my goal?
We are selling gourmet coffee for $15.
Order online by clicking the BLUE button below.
FREE shipping if you select "ship to the school" OR if you order over $75!
Orders & money are due by _____. I get bonus points if you order today!
Thank you for helping!!
OR...
When you help me I earn college tuition rewards points!
$100 Retail Sales = 1,000 Tuition Rewards Points ($1,000 value!)
$250+ Retail Sales = 2,500 Tuition Rewards Points ($2,500 value!)
The points help lower the cost of college tuition. For more info and a list of participating colleges and universities, visit
www.tuitionrewards.com/gao
Powered by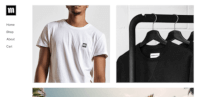 Create your own unique website with customizable templates.