THANK YOU FOR YOUR HELP!
My choir is running a fundraiser to raise money for Music in the Parks competition plus sets & costumes (Hamilton Show Choir kids).
My goal is to sell 10 items!
Can you help me reach my goal?
We are selling 3 LB tubs of Southern Living cookie dough for $20.
Order online by clicking the catalog below.
It's free shipping and I'll deliver it to you in a few weeks! If you live out of town you can help with a magazine purchase or a donation.
Orders are due by 9/11. If you'd prefer to pay cash/check let me know.
Thank you for helping!!
OR...
Check out some of the prizes below...
When you help me I earn college tuition rewards points!
$100 Retail Sales = 1,000 Tuition Rewards Points ($1,000 value!)
$250+ Retail Sales = 2,500 Tuition Rewards Points ($2,500 value!)
The points help lower the cost of college tuition. For more info and a list of participating colleges and universities, visit
www.tuitionrewards.com/gao
Powered by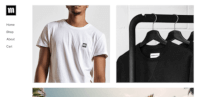 Create your own unique website with customizable templates.