can you help me? thank you!!
Below is a picture of what the custom Northmont Tumbler will look like. Text me back how many of these you'd like.

Remember - there are also over 100 different 24oz Tervis Tumblers available too! If you'd like to see those let me know and I'll send you an online store link.
Thank you!
When you help me I earn college tuition rewards points!
$100 Retail Sales = 1,000 Tuition Rewards Points ($1,000 value!)
$250+ Retail Sales = 2,500 Tuition Rewards Points ($2,500 value!)
The points help lower the cost of college tuition. For more info and a list of participating colleges and universities, visit
www.tuitionrewards.com/gao
Powered by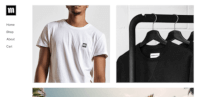 Create your own unique website with customizable templates.