THANK YOU FOR YOUR HELP!
My AFJROTC program is raising money for our year-end trip. My goal is to sell 10 items!

Can you help me reach my goal?

We are selling a custom Stebbins AFJROTC tumbler and Tervis tumblers, all for $25. Text me which ones you'd like and I'll come by to collect money by Sept. 6th.

You can also order all the Tervis tumbles online (other items available too!). Every purchase helps me!
NOTE - The Stebbins cup is NOT online.

FREE shipping online if:
- you order over $75 OR
- select "ship to the school" (Tervis items only)

Thank you for helping!!
Stebbins cup not available online, text me if you'd like this one
OR...
When you help me I earn college tuition rewards points!
$100 Retail Sales = 1,000 Tuition Rewards Points ($1,000 value!)
$250+ Retail Sales = 2,500 Tuition Rewards Points ($2,500 value!)
The points help lower the cost of college tuition. For more info and a list of participating colleges and universities, visit
www.tuitionrewards.com/gao
Powered by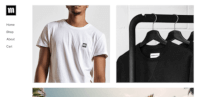 Create your own unique website with customizable templates.