THANK YOU FOR YOUR HELP!
Trotwood Prep is running our annual fall fundraiser to raise money for family nights, field trips and new technology. Can you help by shopping our online store below?

Orders & money are due by September 27th. Be sure to type in your favorite Trotwood Prep student's full name at checkout so they get credit.

​Please share this page on social media and thank you for helping!!
OR...
Preview some of the prizes below! More prizes to come when we "officially" start on 9/4.
When you help me I earn college tuition rewards points!
$100 Retail Sales = 1,000 Tuition Rewards Points ($1,000 value!)
$250+ Retail Sales = 2,500 Tuition Rewards Points ($2,500 value!)
The points help lower the cost of college tuition. For more info and a list of participating colleges and universities, visit
www.tuitionrewards.com/gao
Powered by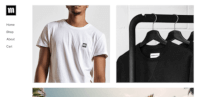 Create your own unique website with customizable templates.